Beraca CBA
The CBD-like skin soother
A specific blend of 2 powerful oils responsibly sourced
Copaiba oil: composed mainly of β-caryophyllene, a phyto-cannabinoid known to interact with the skin's endocannabinoid system to selectively binds CB2 receptor. It is able to modulate cellular signals promoting reduction of irritation and improvements in skin calming.
Passion fruit seed oil: with high levels of unsaturated fatty acids – especially linoleic acid, this oil has well- established soothing benefits. Its composition also helps increase skin permeability of active, enhancing its efficacy.
Obtained from renewable resources
The copaiba oil comes from copaiba tree resin and is responsibly extracted to conserve the tree. After the collection, holes are properly closed according to good management practices and a resting period is ensured.

The passion fruit vines

are cultivated with responsible techniques to conserve and even enrich the Amazonian biome

.
A natural alternative to CBD to efficiently soothe sensitive skins
Beraca CBA soothes skin better than CBD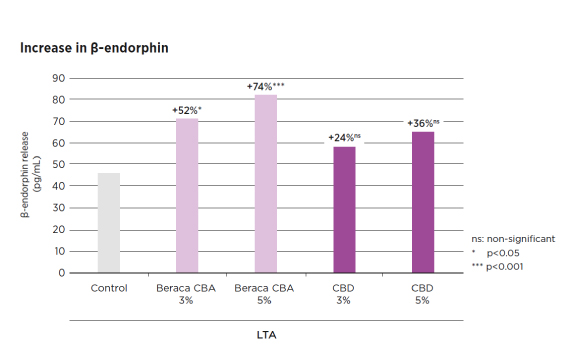 Under inflammatory conditions, Beraca CBA shows a superior soothing effect compared to CBD thanks to greater β-endorphin secretion.
Redness and irritations reduction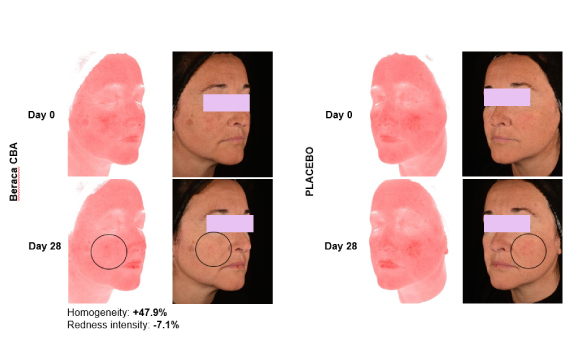 Beraca CBA efficiently reduces skin sensitivity (-61% after 7 days and -71% after 28 days), and tackles IL-6 inflammatory mediator (-38%) thus improving skin redness (-44%).
Rebalancing sensitive skins microbiota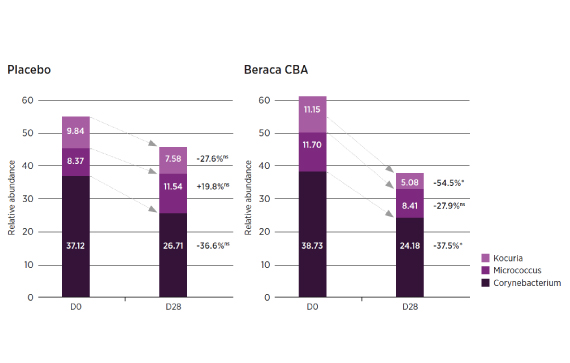 Beraca CBA downregulates 3 key bacteria strains reported to be pro-inflammatory: Kocuria, Micrococcus and Corynebacterium. Skin microbiota is pushed towards a healthier profile.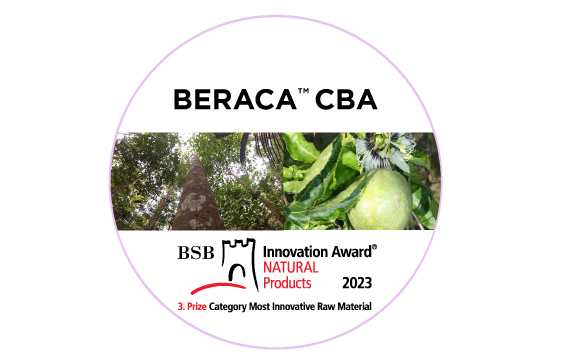 For its responsible sourcing and proven efficacy, Beraca CBA was awarded the 3rd prize at the BSB Innovation Awards 2023 in the category "Natural Ingredients".
To learn more on Beraca CBA and its performance, download the product's scorecard:
下载材料安全性数据表 (MSDS)、订购样品或获取产品详细信息: